During a year of unprecedented challenges for businesses, North Branch Works has worked hard to identify and connect our members with local, city, state and federal grant opportunities.
Recently, we were thrilled to learn that Calihan Catering, a multi-generational family business on Goose Island with a thirty-five year history, received a $150k Business Interruption Grant (BIG) from the State of Illinois.
Along with this grant, Calihan Catering's adjoining event space and sister business, Gallery 1028, obtained a $15k Business interruption Grant, raising the total amount of support to $165k.
It's great news given that Calihan Catering's business model is based upon large events bringing together between two and five thousand people and not easily adaptable to the current circumstances. This support is incredibly valuable given the uncertainty facing local businesses in the events space in planning for 2021.
Prior to the pandemic, Calihan Catering employed 176 people in high-quality jobs with family-sustaining wages. Although the business has been operating at 15% capacity, it's expected these resources will help the business survive the worst of COVID-19.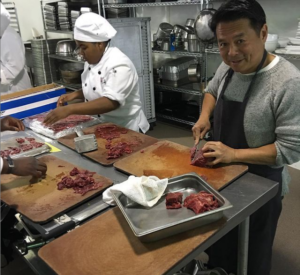 Much like the assistance we provided to our members during the first round of the BIG program, we evaluated the criteria for the second round of BIG funding, determined the business was eligible, and encouraged Calihan Catering to pursue it. And like many of our member businesses, Calihan Catering promptly applied, resulting in a successful receipt of these grant awards.
The success of Calihan Catering's application is a great example of the value in being part of North Branch Works' network of member businesses and nonprofits as we regularly provide this type of assistance to our members.
We understand running a business requires your full attention and would love nothing more than to add value by advocating for your business needs, connecting you to city programs, helping you secure financial resources, and introducing you to fellow members for business opportunities that encourage local spending.
And while these grants will help Calihan Catering navigate the pandemic, there remains a need for regular business. If you'd like to experience Calihan Catering's dynamic food, please contact Nash Calihan and his team at 312-587-3553, nash@calihancatering.com.
Let's continue to support local businesses whenever possible in the North Branch community.
To join North Branch Works as a member, please contact Steve Simmons, 773-929-5552 x2226, steve@northbranchworks.org:10033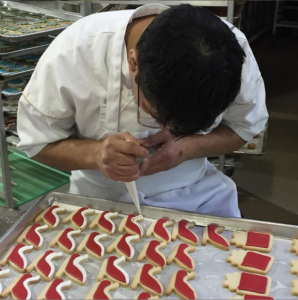 Image credits: Calihan Catering