During these challenging times, ensuring minority businesses have access to resources to grow and flourish is essential. And we're fortunate in Chicago to have a wealth of resources available to minority businesses at the Minority Business Development Agency (MBDA) Chicago Business Center, located at 216 W. Jackson Boulevard, Suite 600.
Funded by the U.S. Department of Commerce, the MBDA Business Center is operated by the Chicago Minority Supplier Development Council (MSDC), an organization with a successful history of growing and supporting minority business enterprises (MBEs).
The MBDA Business Center connects minority businesses with capital, contracts, and emerging markets. And it supports the minority business community by advocating on its behalf and developing partnerships with local, state, and federal government agencies, major corporations, and banks with the overall goal of creating larger and more strategic minority entrepreneurs.
The MBDA Business Center carries out its mission by providing workshops and consultations across a diverse range of business topics such as financing, bonding assistance, mergers and acquisitions, education and training, networking, advocacy, procurement, and export and international trade assistance.
The MBDA Business Center has achieved great success to date, having assisted over 1200 MBEs obtain $2.5 billion in contracts, $800 million in financing, and create over 5,000 family-sustaining jobs.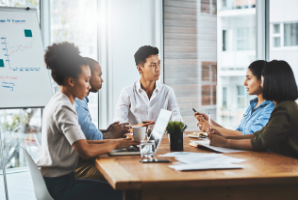 If you happen to be a minority business owner, we encourage you to take advantage of the resources available at the MBDA Business Center, which works with businesses of all sizes and can help you connect with major-buying organizations and successfully expand your business.
And if your business is looking for an equity partner, corporate trainings, and information on how to diversify your supply chain—the MBDA Business Center can assist you and would love to discuss partnering with you.
Prior to the pandemic, you could visit the center for appointments and take workshops. Currently, the MBDA Business Center has pivoted to providing its resources and technical support virtually.
And in response to COVID-19, the Chicago MSDC launched a new initiative, the MBDA CARES Act Center; it offers training, education and counseling to help small and minority businesses recover from the pandemic. The CARES Act provides fast and direct economic assistance to American workers, families, and small businesses and preserves jobs in American industries.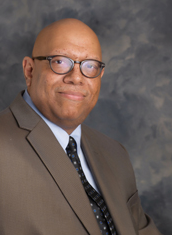 North Branch Works is proud to partner with the Chicago MBDA Business Center, MBDA Cares Act Center and Chicago MSDC in our work to grow and support minority businesses in our service area.
To connect with the Chicago MBDA Center, please contact Dave Thomas (pictured right), Operator/Project Director, 312-755-2563, dthomas@chicagombdacenter.com
For more information about the MBDA Cares Act Center, please contact:
Reuben Hamilton, MBDA Cares Act Coordinator, 773-554-9338, rhamilton@chicagombdacenter.com and
Lenora Harris, MBDA Cares Act Program Assistant, 773-530-9076, lharris@chicagombdacenter.com
Image credits: Chicago MBDA Business Center