Join Urban Rivers in celebrating the first major step in construction of the Wild Mile, a planned mile long eco-park in the Chicago River. After the installation of hundreds of feet of gardens, learning platform, and floating walkway, phase one of the project is ready to be unveiled to the public on June 25 from 4-9 P.M. at a Block Party hosted by Urban Rivers (register here). This is a free event, open to the public with activities for people of all ages and interests. 
The celebratory gathering will take place at 935 W. Eastman St. Chicago, Illinois 60642 in the Eastman St. cul-de-sac, just north of the REI in Lincoln Park. 
Urban Rivers staff will give tours of the gardens and walkways for those who want to learn more about the project and river ecosystems. Visitors can hop in a kayak, then refuel at one of the many food trucks and with beer from a local brewery. There will be graffiti art, a live DJ, and a seed bomb station to help learn about some native plants and launch them into the river!
The Wild Mile is a 17-acre floating park in the North Branch Canal. It will stretch from North Avenue South to Chicago Avenue, running behind area businesses like Whole Foods and REI.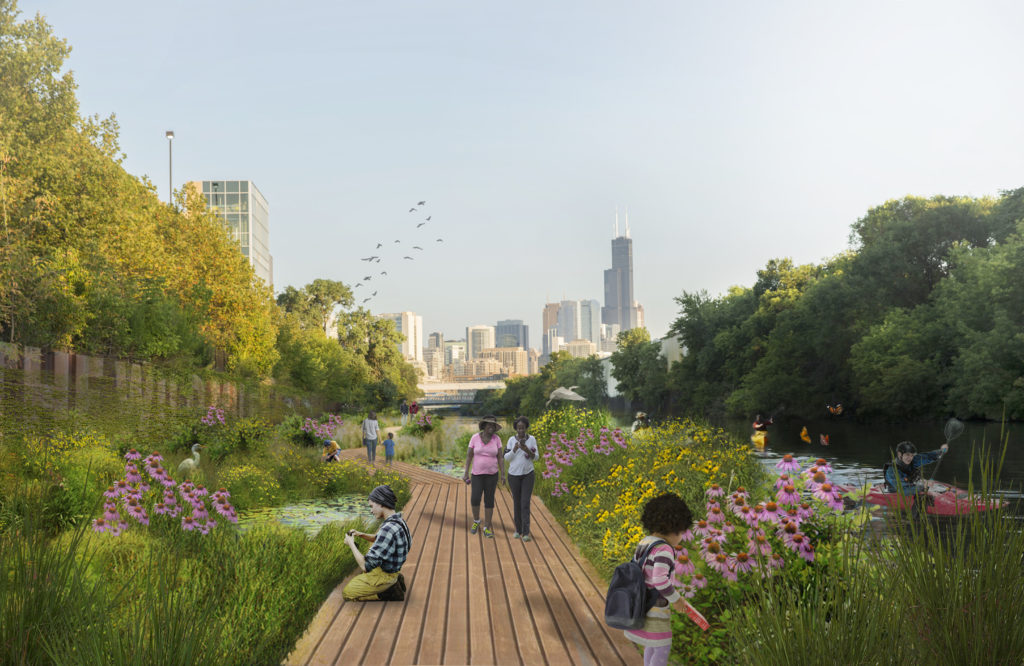 Designed to be an innovative public space, the Wild Mile brings people right to the river-level where they can enjoy the local plants and wildlife. The completed park will contain floating gardens and forests, public walkways, and recreational access.
The space will also function as a public park, botanical garden, classroom for the community and provide habitat for native wildlife. The Wild Mile will be the first ever floating eco-park of its scale in the world. We are excited to experience this vibrant, wildlife-focused park that will complement local businesses and support local economic development.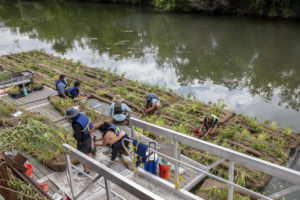 The newly completed floating walkway and learning platform provide an experiential way to engage with the North Branch of the Chicago River. It's expected this dynamic amenity will foster a better understanding about why ecosystems are important, and why they need to be supported, especially in urban environments.
This first phase of the Wild Mile has been brought to life by Urban Rivers, Neighborspace and Near North Unity Program, along with the support from City of Chicago's Department of Planning & Development and Shedd Aquarium. Additional partners include Molson-Coors, Patagonia, REI, National Geographic, Waste Management and others.
We hope that you'll join us and our friends at Urban Rivers for the Block Party on June 25. It's a chance to mingle with friends, neighbors, and nature enthusiasts alongside the beautiful Chicago River.