A family-friendly establishment, Ravinia Brewing's new taproom recently opened in Logan Square, adding an incredible destination where you can enjoy innovative craft beers and freshly made Mexican street fare.
Located at 2601 W. Diversey Avenue in between the Green Exchange and the Kennedy Expressway, the much-anticipated opening comes two years after the business began brewing beer on this site.
A relative newcomer to the thriving craft beer scene, Ravinia Brewing began distribution in 2017, growing out of the Ravinia District in Highland Park where the company opened its first location, an award-winning taproom and taco bar.
The menu at the new taproom features a variety of mouth-watering Mexican street food such as hand-pressed tortillas and tacos (see below left) along with breakfast burritos, bowls, salads, and dynamic vegetarian options.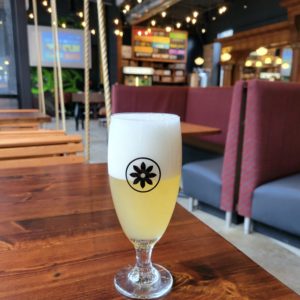 And the beer selection is an amazing compliment to the food offerings. Some of the available beers include the Diversey Station, a session pale ale, and small-batch limited releases such as the Isle of Hops, a hazy IPA, and Casa de Guava, a Berliner Weisse.
The new taproom has a creative floorplan with window swings, intimate booths, bar service, and retractable garage doors. The design reflects Ravinia Brewing's strong commitment to protecting the health and safety of its customers as well as its three core pillars of "Community, Craft, and Creation."
If you visit the taproom, you can take comfort knowing the company is following strict COVID-19 protocols including requiring masks, social distancing, and providing hand sanitizer.
The new space also includes Chicago history as the bar dates back to a pre-Prohibition establishment located at Diversey Avenue and Halsted Street.
And you can escape behind the taproom to a hidden beer garden decorated with string lights and barrels. The garden offers plenty of room to enjoy late night entertainment and host private events.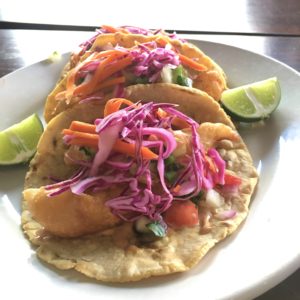 Getting to Ravinia Brewing's new location is relatively easy via public transportation as you can hop on the CTA's #76 Diversey Bus, which will drop you off in front of the taproom. And the brewpub is within walking distance for most residents of Avondale and Logan Square.
For people driving, it's easy to get to the taproom from the Kennedy Expressway. There's a small private parking lot on the south side of Diversey Avenue just east of the business and street parking nearby.
Currently, the new brewpub is open: Tuesday through Thursday from 3 p.m. to 11 p.m., Friday and Saturday from 11 a.m. to 12 a.m., and Sunday from 11 a.m. to 9 p.m.
North Branch Works members and supporters can help Ravinia Brewing Company by visiting the taproom frequently. You can also purchase beer to go in person.
Please follow Ravinia Brewing on Facebook, Instagram, and Twitter. Sign up for the latest news and specials here.
We're thrilled to welcome Ravinia Brewing Company to the neighborhood and look forward to supporting the company's continued success and growth.
With questions and to connect with Ravinia Brewing, please contact: info@raviniabrewing.com
Image credits: Ravinia Brewing Company