Running a small business comes with many challenges in the best of times; leading one successfully through a pandemic requires creativity, leadership, and innovation.
And that's exactly what is happening at Shop4Ties, a woman and family-owned small business in Logan Square that designs, manufactures, and sells ties, scarves, formal wear, face masks and more.
Shop4Ties opened its doors in 1982 when founder Arnie Kapp launched the business in his family's home just outside of Chicago.
Over the course of thirty-seven years, Shop4Ties has grown from serving hundreds of customers each year to over tens of thousands and built a loyal customer base that includes universities, schools (see below), nonprofits, government agencies, companies and individuals.
Despite this success, the onset of COVID-19 caused a major drop in sales and interrupted the company's supply chain. For over twenty years, Shop4Ties has partnered with a small manufacturer in Shengzhou, China, which had to abruptly stop production.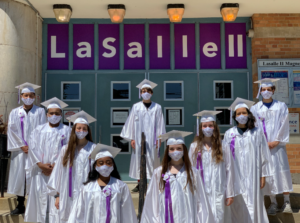 Along with the travel ban to and from China, Shop4Ties faced unprecedented challenges in being able to deliver its high-quality custom products to customers.
Fortunately, thanks to the dedicated leadership of CEO Becky Galvez and CFO Rhonda Kapp the company quickly pivoted to selling face masks, recognizing the demand for high quality protective wear.
And this nimble transition has positioned the company for a successful year and allowed it to bring back all nine of its employees in good jobs and support the local economy as the city begins to reopen and recover.
Throughout these challenging times, Shop4Ties has shown its incredible commitment to Chicago. Even with sales down 40% in March, Shop4Ties launched a campaign, Feeding the Frontlines, which to date has raised over $13k from sales of Chicago-themed products—100% of which the company donated to local restaurants who then provided over 900 meals to frontline workers.
And recently Shop4Ties kicked-off the Masks for Change Art Contest, which is open to all children from kindergarten through eighth grade who are invited to design a mask that reflects what anti-racism means to them. Winners will receive 250 custom masks to share with classmates and faculty.
If you and/or your organization have a need for face masks or other custom and brand products, we highly recommend contacting Shop4Ties at 800-998-8437 and www.shop4ties.com.
North Branch Works is a proud neighbor of Shop4Ties in the Green Exchange. And we're working hard to create a climate that will support Shop4Ties and our members, resulting in strong businesses that can expand, provide family-sustaining jobs, and strengthen communities.
Image credits: Shop4Ties