Nearly sixty people joined us on June 1st for a relaxing and fun boat tour of the North Branch of the Chicago River.
The roughly two-hour outing covered most of our service area. Generously donated by Wendella Boat Tours, the boat departed from the Chicago Water Taxi - North Avenue dock on Goose Island (1535 N. Cherry Avenue) promptly at 5:00pm.
Starting from the northernmost tip of Goose Island, we traveled north to Diversey Avenue and then back south to downtown, taking in the businesses, development projects, and neighborhood destinations.
During the tour, we were able to get an up-close look at Ozinga's plant (2001 N Mendell St), The ALLY (1229 W. Concord Pl), and Horween Leather Company (2015 N Elston Ave). Ozinga has a dock where materials can be loaded into barges and transported along the riverway. Each barge that delivers raw materials keeps seventy semi-trucks off the road.
A fifth-generation, family-owned business, Horween Leather Company has been making "the world's best leather" since 1905. Skip Horween continues the tradition of manufacturing fine leather goods. The company was built through family generations and founded by Isidore Horween more than a hundred years ago.
Today, Horween Leather manufactures all the footballs for the National Football League and the basketballs for the National Basketball Association.
We went as far north as the southern phase of Lathrop Homes. Close to Diversey Pkwy, the boat turned around and we headed southbound. The southern portion of the tour took us by Prairie Material's operations and Water Saver Faucet Company (701 W Erie St).
Water Saver was named after a water flow control device which was created by Samuel Kersten Sr., in the early-1900s. From its modest beginnings, Water Saver has grown to become the leading worldwide manufacturer of faucets, valves, safety equipment and related products for use in laboratories. Indeed, the company played a major role in helping laboratories develop the COVID-19 vaccination.
We traveled as far south as Chicago Union Station passing by Lyric Opera of Chicago and the East Bank Club.
Our boat tour concluded at the Chicago Water Taxi - North Avenue dock on Goose Island (1535 N. Cherry Avenue). It was a great opportunity to see businesses, development projects, and neighborhood destinations from a new perspective while enjoying beer from Off Color Brewing and signature cocktails from KOVAL Distillery.
The North Branch is so fortunate to have a thriving manufacturing and industrial business community. These manufacturing firms add great value to the city by providing high-quality jobs that do not require advanced degrees and build wealth within Chicago neighborhoods.
North Branch Works would like to thank everyone who joined the cruise. We would also like to extend our gratitude to and recognize our event sponsors.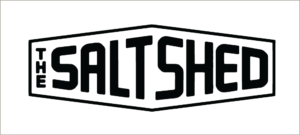 Image credits: Crispina Ojeda Simmons