In May, WM and North Branch Works led our tenth annual cleanup of Goose Island as part of Friends of the Chicago River's 30th Annual Chicago River Day.
Nearly forty people joined us for the outing, which focused on improving the natural habitat and business climate along the southern part of Goose Island.
Thanks to efforts like this one, the Chicago River is cleaner than it has been in 150 years. At the same time, litter remains a persistent problem that poses a threat to our water quality and the beauty of our service area.
That's a major reason why WM and NBW remain deeply committed to carrying out collaborative efforts that strengthen the environment.
A leader in innovative recycling and sustainability, WM plays a major role in promoting healthy, sustainable, and equitable communities.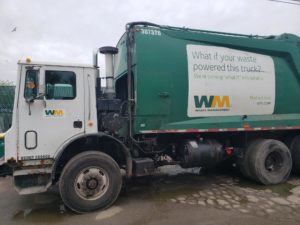 The company is working on three ambitious goals related to materials recovery, renewable energy, and strengthening the resiliency of the communities it serves.
This important work includes establishing a circular economy where innovative recycling and waste solutions support the constant reuse of materials.
By 2030, WM plans to increase the amount of material recovery to 25 million tons.
The company also plans to leverage advanced technologies that turn waste into energy that powers communities and reduces emissions. WM expects to generate eight times more renewable natural gas from its landfills by 2030.
To ensure the company has a big impact on communities, WM has set a goal of positively improving the lives of 10 million people and donating 2% of its net income by 2030.
In addition to these plans for 2030, WM has set ambitious goals for greenhouse gas emission reduction, diversity and inclusion, community engagement, and recycling.
WM is a great example of the many ways industrial companies contribute to environmental sustainability through their business practices.
Industrial companies add great value to the City of Chicago by providing essential services, creating high-quality jobs that do not require advanced degrees, and advancing a strong, diversified economy that can survive national recessions.
North Branch Works is grateful to have a strong partnership with WM and would like to congratulate the company for 10 years of leading Goose Island Cleanups from its location at Division Street and the Chicago River.
We'd also like to recognize Lisa Disbrow from WM for her dedicated service on our Board of Directors.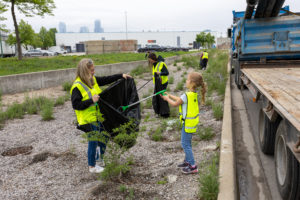 Image credits: WM