Building the skills of your workforce is a great way to grow your business and position it for success as the pandemic winds down.
And if you are a manufacturer or manufacturing-related business in the North Branch South TIF District, here's a great opportunity for you.
The City of Chicago's Department of Planning and Development and the Illinois Manufacturing Excellence Center (IMEC) are offering expert-led virtual trainings at no cost to small manufacturers and manufacturing-related businesses with forty or less full-time employees.
Designed by IMEC experts, the available trainings cover a wide variety of topics, including safety, leadership, process improvements, maintenance fundamentals, and strategy in a post-COVID-19 market.
The goal of these sessions is to help manufacturers upskill and retool their workforce, improve productivity and safety practices, and understand when and how to shift business strategy.
The trainings range from eight to twenty-two hours; individual sessions generally last no more than two hours. Participants who complete the trainings will receive a certificate.
Please keep in mind the North Branch South TIF District is limited to twenty-eight participants for the fully-funded trainings. We recommend signing up sooner rather than later.
North Branch Works is proud to partner with IMEC and the Chicago Department of Planning and Development on this initiative and encourages our eligible member businesses to participate.
To learn more about the trainings and to register, please go here.
With questions about the program, please contact Michelle Fossett at IMEC, 815-275-0159, mfossett@imec.org.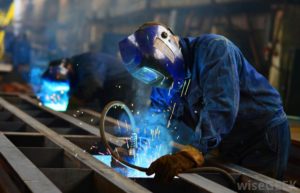 Image credits: Illinois Manufacturing Excellence Center