We are delighted to share that Boulevard Bistro (2753 N. Western Avenue) is a recipient of a $25,000 grant from the Greg Hill Foundation and Grubhub Community Fund.
A new, woman-owned restaurant in the 32nd Ward, Boulevard Bistro serves diner style food and just recently opened in January, taking over the space where Cornerstone Café operated for seventeen years.
The owner of Boulevard Bistro, Daria Pruska, worked for Cornerstone Café for many years before launching her own family business. Her husband works as the chef in the kitchen and her daughter often helps in a variety of roles.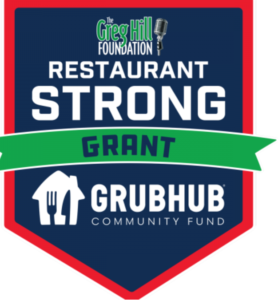 Our staff identified the Restaurant Strong Grant opportunity and helped Daria write and submit her application. It was an honor for us to help Daria share her inspirational story.
The Restaurant Strong Grant Program specifically targeted small business restaurants with only one location and less than fifty employees in Chicago, Boston, New York City, and Philadelphia.
Boulevard Bistro plans to use the grant funds to upgrade the floors in the restaurant and purchase new coolers. With these upgrades, the business is poised to build on its initial success and create more jobs.
The success of this grant application is a great example of the benefits that come with working with our staff. There's nothing we love more than looking out for our businesses and connecting them to resources that help them grow and expand.
We'd like to congratulate Boulevard Bistro on receiving this well-deserved recognition and thank the owner, Daria, for being a great partner.
North Branch Works would also like to recognize the Chicago Department of Business Affairs and Consumer Protection (BACP) for providing the funding for our Neighborhood Business Development Center Program that makes these success stories possible.
Our members and supporters can help Boulevard Bistro by visiting for breakfast and lunch. The business is open daily from 7 a.m. to 3 p.m. and conveniently located at the six-corner intersection of Diversey, Western, and Elston Avenues.
Image credit: Crispina Ojeda Simmons