On February 16, 2023, the Chicago Plan Commission adopted the We Will Chicago Framework Plan.  This approval of the plan follows a three-year process of community engagement and will guide policies and public decision-making for the next ten years.
The planning process was undertaken by the Chicago Department of Planning & Development and is the first citywide plan since the 1966 Comprehensive Plan.  Kathy Dickhut, Deputy Commissioner at the Department of Planning and Development and her team led the process and presented it to the Plan Commission.
North Branch Works has been involved with the plan from before its inception as a participant in Metropolitan Planning Council's Planning Coalition.  NBW continued its involvement by hosting community meetings through We Will Chicago's "Meeting-in-a-Box" toolkit and provided extensive feedback to the We Will Chicago team.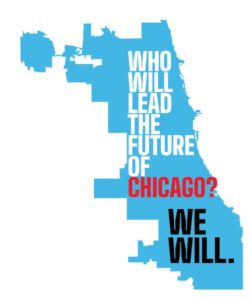 NBW observed that the draft plan released in July 2022 underrepresented the business community and did not directly establish protections for industrial and manufacturing businesses.  These important sectors were discussed more for their historical environmental impacts than recognized as economic and community wealth-building anchors.
Ms. Dickhut and members of her team joined our Industrial Business Council meeting in September 2022 to participate in a discussion about the draft plan's treatment of these businesses, and NBW followed up with detailed recommendations.
Although the final We Will Chicago Framework Plan's section on Economic Development remains substantively unchanged from the July 2022 draft, NBW is pleased that our suggestions were incorporated into the Implementation Starter Guide.
Ultimately, NBW endorsed the plan contingent on the commitment of DPD including business leaders on the Implementation Steering Committee (ISC) (read all the public comments here).
The ISC will "facilitate intergovernmental cooperation and public transparency and accountability throughout the plan implementation….The body will help ensure that We Will's goals and objectives are achieved over time." (WWC Page 22)
NBW looks forward to our continued participation in the implementation phase as we ensure that the North Branch community continues to create high-quality jobs for all Chicagoans.
With questions and feedback for We Will Chicago, please contact Steve Simmons at 773-929-5552 x2226 or steve@northbranchworks.org:10033
Image credit (top): Kevin Hartmann, Sterling Bay