A family-owned construction business, SR Solutions Inc. helps commercial and residential clients improve their quality of life by completing projects using high-quality sustainable materials.
Located in North Center, the company offers a wide range of full interior remodeling services including customizing offices, small restaurant spaces, kitchens, bathrooms, and basements.
For over twenty-two years, the owner, Stoyan Rizov (pictured above with NBW staff Steve Simmons), has completed incredible remodeling projects using reclaimed materials across the Chicago region from Northbrook to the South Loop.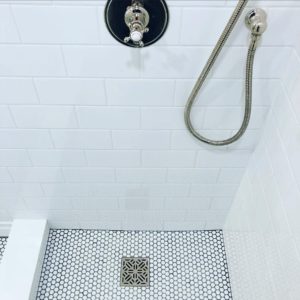 His company grew out of his passion for the building trades at an early age. Because he grew up in an artistic family, it was natural for the company to combine high-quality craftsmanship with innovative design services.
As someone who loves the City of Chicago, Stoyan prides himself on providing customers with honest advice and helping them make the best choices according to their needs. He knows his customers are counting on him to pay close attention to details and complete the project on budget.
Indeed, the company has never received a complaint from a client in its fourteen-year history.
SR Solutions can repair masonry, remove pesticides and mold, fix leaky faucets, install doors, and fix or replace HVAC building systems. There's really no project that is too big or small for the company.
Hiring SR Solutions for your project is a great way to support a local family-owned business and jobs along the North Branch. In order to complete larger projects, the company partners with window crews, demolition teams, designers, and a kitchen cabinet company.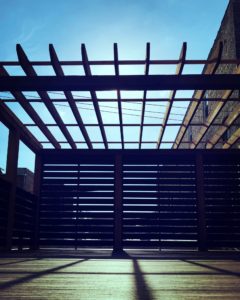 In a typical year, SR Solutions finishes between twenty to twenty-five projects because the business prioritizes carrying out high-quality work over doing a large volume of projects. And usually that focus results in the company completing about two projects per month.
Currently, SR Solutions is hiring skilled remodelers and general laborers. If you or someone in your network would like to find out more information and apply, please call 773-799-6560.
North Branch Works is thrilled to welcome SR Solutions as a new member business.  If you've been thinking about and/or putting off a repair project, we highly recommend making an appointment with SR Solutions Inc.
We would also like to recognize Marina Rizova, Designer and Sustainability Director, for her leadership and service on our Board of Directors.
Stoyan Rizov would like to network with his fellow North Branch Works members. With questions and to reach out to him, please call 773-799-6560.
Image credits: SR Solutions Inc.