Trogo Kitchen and Market recently opened in the Green Exchange  (2545 W. Diversey Avenue) on the second floor.
A family-owned, small business, Trogo is a farm-to-table cafe specializing in a variety of fresh, handmade breakfast and lunch dishes.
To see the menu and place online orders for pick up, please go here.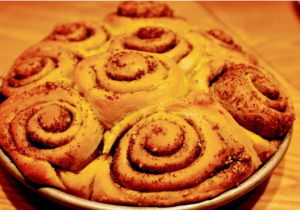 The menu also features vegan and gluten-free options. North Branch Works is thrilled to be working closely with the owners, a husband-and-wife team.
Trogo also does catering and its cafe space can be rented for events.
Our staff highly recommends Trogo's Irish scones, drip coffee, sandwiches such as the Gobble Gouda and Veg Out and Marouli Salad.
Trogo is open for in-person dining Tuesday through Friday from 7:30 a.m. to 5 p.m.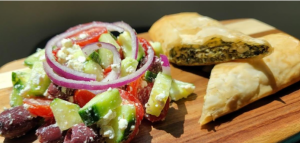 Image credits: Trogo Kitchen & Market