Located in a beautiful modern facility at 3121 N. Rockwell Street, Visceral Dance Center offers a variety of opportunities for people of all ages and abilities to take, see, and support dance.
Founded in 2013 by Artistic Director Nick Pupillo, the business has grown during the pandemic, moving from its former building on Elston Avenue into its new space in the thriving Rockwell Street Corridor.
The company's new facility (pictured) is 26,000 square feet and features six spacious dance studios including two with hardwood and four with merle floors. The studios include dressing rooms as well as access to a kitchen, lobby, and lounge.
Visceral Dance Center offers a youth program for children ranging from eighteen months to twelve years. If you're an adult, you can take classes in person and on Zoom seven-days a week. The center is open generally from 9 a.m. in the morning until 10 p.m. in the evening.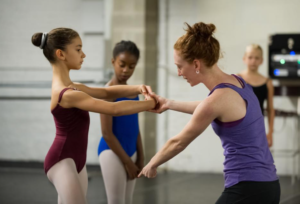 The classes cover a wide range of dance styles, including hip-hop, ballet, contemporary, tap, and jazz. And if you'd prefer to watch dance, Visceral Dance Chicago performs bold and progressive movement programs.
In order to strengthen the pipeline of professional dancers, Visceral Dance has a pre-professional program for youth between the ages of 12-18 called Visceral Studio Company (VSC).
Many VSC alumni go on to pursue dance in top universities and programs such as Juilliard, New York University, Marymount Manhattan, Boston Conservatory, and the University of Southern California.
During COVID-19, Visceral Dance Center has supported the dance community by providing space to smaller dance companies and helping them navigate the lingering pandemic.
That's just one of many ways the business has contributed to the growth of a dynamic arts and culture scene along the North Branch of the Chicago River.
Indeed, North Branch Works is proud to have so many incredible arts and culture businesses in our service area such as Visceral Dance, The Hideout, and Delmark Records.
The new facility is a great example of an innovative adaptive reuse of a former industrial building. Our staff enjoyed touring the new building with 33rd Ward Alderwoman Rossana Rodriguez (pictured left).
It's a great addition to the flourishing business community on Rockwell Street in between Elston and Belmont Avenues. North Branch Works sees this area where industrial, commercial, and residential areas have figured out how to grow together as a model for the City of Chicago.
Our members and supporters can help Visceral Dance by signing up for dance classes, donating to its building campaign and scholarship fund for aspiring dancers, and volunteering.
With questions and to connect with Visceral Dance Center, please reach out to info@visceraldance.com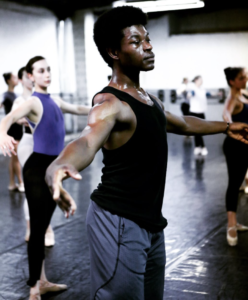 Image credits: Visceral Dance Center