North Branch Works is celebrating our 40th anniversary, a milestone that couldn't have been achieved without our members.
Once a business joins us and comes up for air from their daily operations to utilize the services before them, the door opens for incredible opportunities. 
In this blog post, we highlight the incredible benefits that a membership with North Branch Works has to offer. 
We Connect You To Financial Resources  
One of the most significant ways North Branch Works helps our member businesses is by connecting them to financial resources through the following grant programs:
Small Business Improvement Fund 
Business and community growth go hand-in-hand. Economic development is required to create high-quality jobs, which ultimately benefit neighborhoods and their residents.
The Small Business Improvement Fund (SBIF) , which is available to commercial and industrial businesses, makes this possible by providing businesses with reimbursable grants for permanent building improvements in Tax Increment Financing (TIF) districts throughout the city. 
How can businesses apply the funds? 
They can be used for storefront renovations, building systems, interior remodeling, and roof replacements, among other projects. 
Who's eligible?  
Commercial businesses are eligible for grants covering 30%, 60%, or 90% of a project's costs, while industrial businesses with 200 or fewer employees can receive reimbursement for 50% of the cost of a building upgrade.
This year, SBIF will be open in the following TIF Districts in and around our service area:
Low Interest Business Loan Fund 
North Branch Works also offers low-interest loans for startup and established businesses. Program features include:
Startup businesses operating three years or less are eligible for loans up to $25,000

Existing businesses operating for more than three years are eligible for loans up to $50,000 or more

Loans can be used for business purposes as working capital, equipment purchase, inventory, and leasehold improvements

2-8% APR with terms from 6-36 months

Closing costs are 2%. Collateral will be required as well as a personal guarantee
"We try to make it as easy and seamless as possible for our members," says Steve Simmons, North Branch's Director of Business and Economic Development. "Our loan programs are really mission-driven."
Covid-19 Small Business Support Program 
The greatest disruption in our 40 year history has been the pandemic. Like so many organizations, North Branch Works pivoted to help small businesses connect to available COVID-19 resources through a grant we received from the Chicago Department of Business Affairs and Consumer Protection.
This allowed us to initiate the Covid-19 Small Business Support Program in which we conducted a ten-week long outreach program, resulting in 69 business consultations and over 1,300 phone calls and letters to the small businesses in our area.
We will provide updates on future Covid-19 support grants.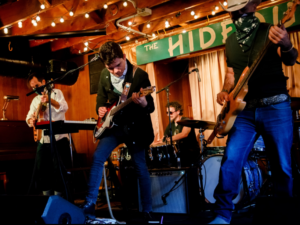 Assistance With Zoning Changes
Zoning issues are often the bane of a small business' existence. What if you didn't have to jump through all of the hoops to, say, obtain a liquor license for your restaurant?
North Branch Works helps relieve this burden by leveraging our relationships with aldermen and appearing before the Chicago Plan Commission on our members' behalf, advocating for zoning changes so that it's easier to do business in our area. 
We Create Valuable Connections And Spotlight New Members
We also practice internal community development by connecting our members to create business-to-business opportunities.
A great example of this occurred last year when we learned that the Logan Square Farmers Market was in a race against time to find a new space. We were able to connect our member, Rockwell on the River In Avondale--a large campus of small businesses, including Metropolitan Brewing and Metropolis Coffee--with the Farmers Market and the Logan Square Chamber of Commerce. As a result, the Farmers Market was held in an indoor facility on the campus and ran for three months. 
Another example is connecting Ozinga, also a member, with developers, making it possible for them to receive contracts to deliver concrete for construction projects. 
We help new members make an entrance by featuring them in a blog post shortly after joining us.
In the spirit of networking and forming connections, we will provide an overview of your services and tell your business story. Check out our post on SR Solutions Inc., who joined us last year. 
Business Diversity 
North Branch Works has a big tent for businesses of all sizes and industries. Businesses that are represented run the gamut from mom and pop stores to national companies. 
"The way that we help businesses really varies based on their needs," adds Simmons. "They want people to know where they are and what they offer so that they can continue to operate for the long term." 
You can find a full list of our members here.  
For more information about North Branch Works, and to learn how to become a member, please Steve Simmons at 773-929-5552 x2226 or steve@northbranchworks.org:10033.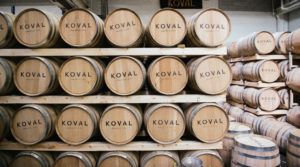 This post was authored by David Telisman, President of David Telisman Communications, LLC, a content writing and email marketing business serving companies in the Chicago region and beyond.
Image credit (top): Kevin Hartmann, Sterling Bay 
Image credits (body): Bel-Mar Wire Products Inc., Guild Row, The Hideout, Ozinga, and KOVAL Distillery)