Not all business models are adaptable during a pandemic.
And that's especially true for small businesses like Calihan Catering whose model depends upon large events bringing together between two and five thousand people.
A family-owned, multi-generational small business, Calihan Catering opened in 1985 when founder John Calihan launched the company. And for over twenty years, the firm has been located on Goose Island, offering easy access to the central business district and the north side.
The company's facility features an eight thousand sq. foot state-of-the-art kitchen and a twenty thousand sq. foot breathtaking event space, Gallery 1028 (pictured below).
As the firm grew over the years, it developed a specialty in carrying out large events successfully. Some of Calihan's high profile clients include the N.F.L. Draft, Gourmet Chicago, Butterfly Ball, Field Museum, Civic Opera House, and recently the James Beard Awards–the preeminent awards for the restaurant and food industry.
Along with providing high-quality food and entertainment, Calihan Catering employed 176 people in good jobs with family-sustaining wages. Sadly, because of the pandemic, the company has been forced to furlough many of its employees and operate at 15% capacity.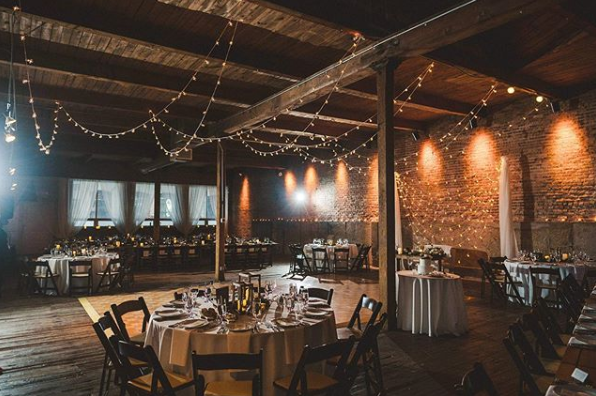 Despite these challenges, the Calihan family has prioritized public health during these uncertain times and will not promote large gatherings until they can be held safely.
And the family has also decided not to compete with local restaurants who are already stretched-thin trying to make ends meet through delivery and pickup services.
Because many weddings and large events have been postponed indefinitely, it's uncertain if business will pick up in 2021. And while you might hear about city, state, and federal governments offering financial assistance to small businesses, the inability to plan for 2021 remains a major barrier.
Chicago remains a vibrant city in large part because we have a diverse range of neighborhood businesses offering specialized products and experiences.
And that's why North Branch Works is deeply committed to supporting members like Calihan and creating an environment where businesses can thrive and offer good jobs with family-sustaining wages.
In these challenging times, we urge our members to support each other by coming together as a community and keeping business local. We encourage you to explore business-to-business opportunities, consider formal partnerships, or ask for referrals within our network–there's really no limit to the ways we can partner together.
And if you'd like to connect with fellow members, North Branch Works would love to help you. With questions, please contact Steve Simmons, 773-929-5552 x2226, steve@northbranchworks.org
For high-quality catering and entertainment services, please contact Nash Calihan and his team at 312-587-3553 and/or visit: calihancatering.com/inquire-1.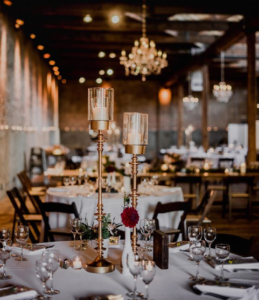 Image credits: Calihan Catering